Hello!
One of the most popular trends has been the "Colour Blocking " trend , wearing it according to your body shape will not only make the fashion trend appealing but will also accentuate your body the right way . Read on , to know more about wearing colour blocks :)
Colorblocking—Petite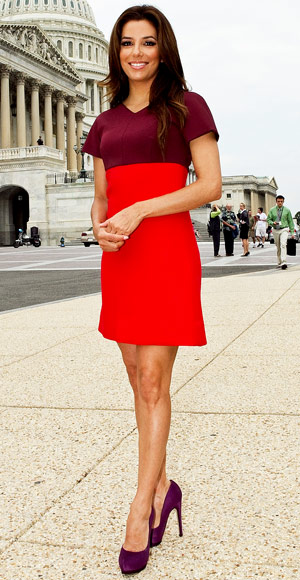 Eva Longoria
gave her 5'2" frame the look of length with a high-waist shift. In contrast with the plum bodice, the bright persimmon skirt gave her lower half a long and leggy line.
Colorblocking—Tall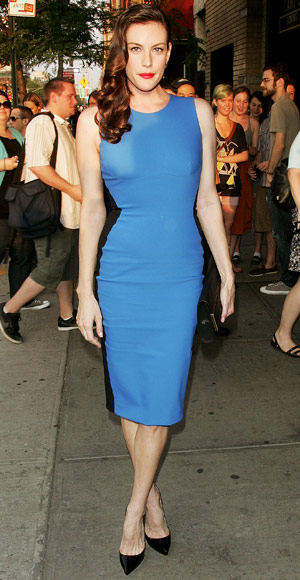 5'10"
Liv Tyler
chose a sheath with silhouette-extending vertical panels. A high neckline and below-the-knee hem were proportionate with her height, while the curved side seams made her waist look miniscule.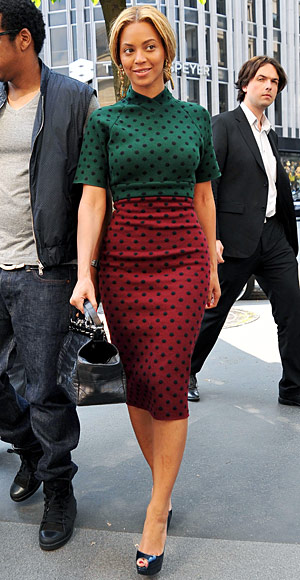 Colorblocking—Curvy
Beyonce
worked it
Mad Men
-style in a fitted sheath seamed at the narrowest point on her torso. Those of us without her perfect measurements can camouflage a larger lower half with a dark-skirted dress.