Hello!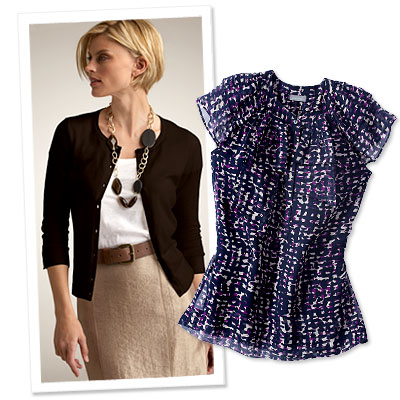 For those of you who mught be going for interviews, this post will definitely help you create an amazing first impression,well, atleast by your appearance ;)
Try Chic Separates
"The way today's working woman dresses is much more relaxed. Separates are perfectly acceptable—and often more versatile than a suit—for an interview. Choose classic shapes like a pencil skirt and a cardigan or blazer, and add interest to the look with a leather belt, statement necklace or printed blouse
Shop Your Jewelry Box
Before hitting the stores, sift through your jewelry box—that piece you've forgotten about from years ago may be the perfect personal accent to your outfit. "The important thing with jewelry, real or fake, is that it doesn't look cheap, or garish, wearing multiple strands of similar or unmatched necklaces together for a sophisticated-yet-modern look, is a great idea!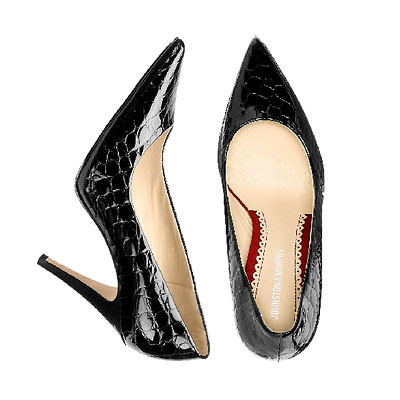 Wear Luxe-Looking Shoes
Shoes and bags are generally where you do want to spend money, but there are many affordable options that look quite expensive.Specifically, shoes made of stamped leather that resemble croc or lizard in neutral colors are sure-fire luxe-looking choices.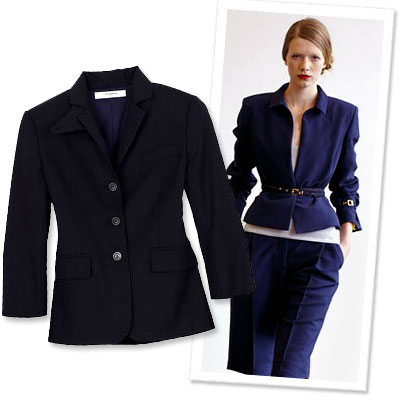 Look For Modern Details When Buying a Suit
"It's not that a suit is more appropriate [than separates, "it's just so easy to wear two matching pieces." To make a lasting impression, look for a classic suit with modern details like fitted tailoring, three-quarter sleeves, and strong shoulders.