Hello!
There's nothing better than soft, feminine tresses that frame the face, so I found the perfect how-to on getting soft and flirty tresses without all the hard work.
Step 1: Shampoo your hair with a non-straightening shampoo .
Step 2
: Apply a volumizing wave-enhancing mousse at the roots and work through to the ends on damp hair. Tilt your head to each side as you blow dry your locks using a diffuser.
Step 3
: Using a medium-sized barrel curling iron, curl random sections of hair, leaving the front of the hair smooth for face framing. Finish each curl 1.5 inches from the roots.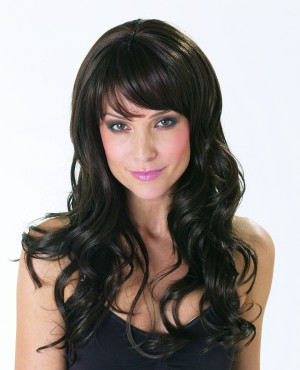 Step 4:
Using your fingers, brush out your hair and mist with a flexible hairspray.