Hello!
You migth have a few clothes in your cupboard that don't fit you well, and hang loose on your body. Follow these "do-it-yourself" tailoring tricks to fix them
.
Streamline a Blazer
Slim the Slevves : For a more streamlined, feminine look, taper boxy sleeves so there is added separation between your arms and waist.

Nip it at the Waist : Give your blazer instant shape by having the sides brought in so you can flaunt your natural curves.

Watch you Wrists : Too-long sleeves are an immediate giveaway of an ill-fitting jacket. Hem the length so they hit at your waist.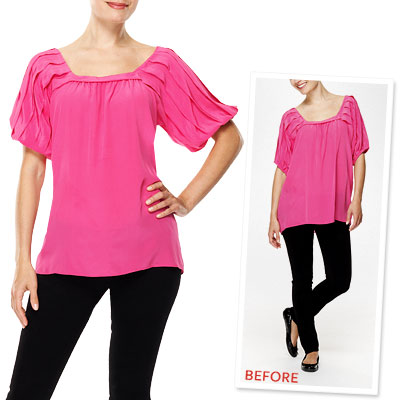 Slim Down a Blouse

Rein in the Arms : Add structure to a loose, floppy sleeve by giving it a bubble hem. Simply tighten the elastic until it looks right.

Trim the Waist : Even a flouncy blouse needs shape. Bring in the sides slightly for a slimmer, more flattering fit.
Get Great-Fitting Pants

Tighten the Seat :Even loose-fitting trousers should have shape. Take in the seat of the pants so the fabric doesn't bunch or gather.


Narrow the In- Seams : With slimmer inseams the pants will fall gracefully from the hips without heavy breaks in the fabric.


Raise the Hem : Bring the shoes you intend to wear with your pants to the fitting. Have each pant leg pinned separately since your limbs aren't always the same length.


Add Shape to a Shift Dress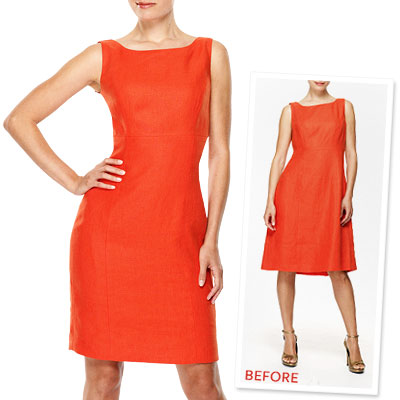 Bring in the Bust : Wear the right bra to your fitting so that you get the proper alteration.

Cinch in the Waist : If the garment twirls loosely when it's on, it will look better taken in.

Shorten the Hem : A few inches above the knee is the most popular length.